Season: Summer thru Fall



Features: This page is just to give you an up close photo display of the wonderful vistas awaiting you when you hike into the beautiful Jefferson Park area of the Mt Jefferson Wilderness.

Whether you arrive from the north via the PCT from the Brientenbush Trailhead to Park Ridge, or the Whitewater Trail, you will find a reward worth every effort. The park is basically level with a few rolling contours, and each lake has its own special view of the majestic Mt Jefferson.

Please be aware that as of 2016, the forest service now requires reservations for backpacking in the Jefferson Park area. Contact the Detroit Rangers District for details or seek information on the internet.

Enjoy!!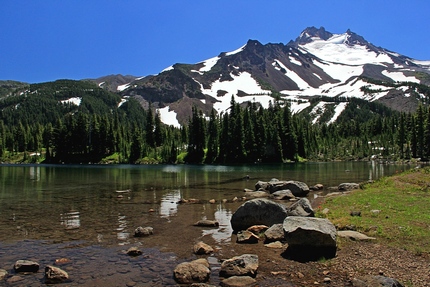 Mr. Jefferson from Scout Lake