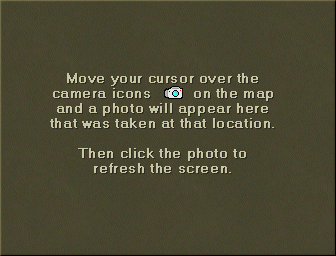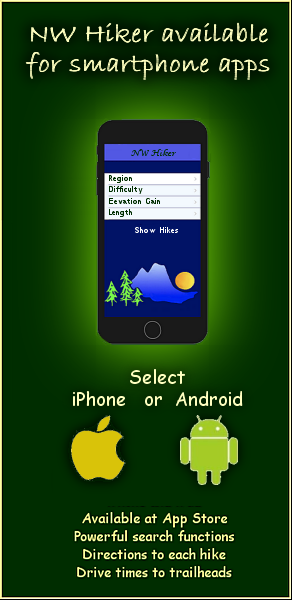 THE FOLLOWING MAP IS NOT TO BE USED FOR NAVIGATIONAL PURPOSES.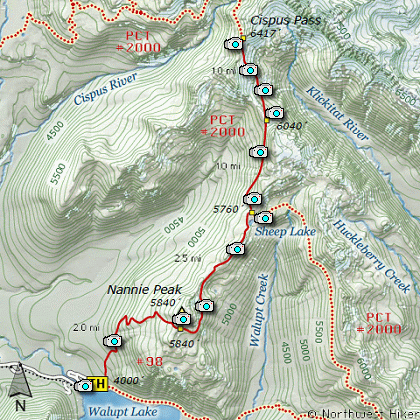 Map of the Cispus Pass, Sheep Lake, Nannie Ridge, Goat Rocks Wilderness Hike

Length: 13 Mile RT
Elevation Change: 2700' Elevation gain / 300' loss
Season: Mid-Summer thru Fall
Difficulty: Difficult due to length
Permit: NW Forest Pass Required
Features:

NEW!
Click for PDF Topo Map of this Hike

The Hike to Sheep Lake via Nannie Ridge begins just east of the campground at Walupt Lake. The trail is very steep at first and gains about 2000' in the first 2 miles. Most of the first 2 miles is in dense forest with very few views.

At about 2 miles the trail passes over the crest of a spur ridge of Nannie Ridge and one can hike directly to the top of Nannie Peak from this point. However, you continue to follow Trail #98 to go to Sheep Lake or the junction to the Pacific Crest Trail #2000.

After Sheep Lake, follow the Pacific Crest Trail on toward Cispus Pass. The trail climbs steadily below the ridge on your right as you come over a saddle still a mile or so from Cispus Pass. Here you have magnificent views of the highest Peak of the Goat Rocks, Mount Gilbert, over 8000' above sea level.

The trail switches sides of the ridge and continues on toward Cispus Pass. In season the entire distance from Sheep Lake to Cispus Pass is a floral paradise. And if you are lucky, you will be privileged to view numerous mountain goats.

Upon reaching Cispus Pass, you will have excellent views north toward Mt Ives. At this point, it is time to turn around and head back to the trail head where you began this adventure.






Cispus Pass
How to get there:
NEW!
Click for PDF Directions Map of this Hike
From I-5 junction with US Hwy 12
Travel east on US Hwy 12 for about 48 miles to Randle. From Randle travel east on US Hwy 12 for about 13.3 miles to the junction with Forest Road 21. Turn right (south) onto FR21 and follow it uphill for about 5 miles. At this point you will see Forest Road 2110 on your left, which is the road to the Glacier Lake trailhead, but you continue straight ahead on FR21. In another 8.1 miles you will come to the junction of Forest Road 2150, which is the road to the Berry Patch trailhead and many hikes in the heart of the Goat Rock Wilderness. Nevertheless, you continue straight ahead on FR21 for another 2.9 miles. Here you will come to the junction of Forest Road 2160. Bear left onto FR2160 and follow it across the creek and up a steep hill for another 5.2 miles to Walupt Lake. There is a campground on the northwest shore of the lake, and the trailheads are at the far east end.
---
A Virtual Hike in the Gifford Pinchot National Forest